New Song! Golden Forever released TODAY! So exciting!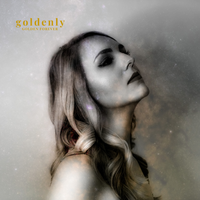 Here's where you can download/stream the song:
...and everywhere else music is sold! Just search "Goldenly" and you should be able to find me!
---
New Merch!
I put together an entirely new merch shop complete with shirts, hats and accessories! Check them out at https://goldenlymusic.com/shop and get yourself some stylish Goldenly stuff :)
---
Golden Forever Lyric Video
---
The Livestream Listening Party is ON Tonight at 8:30 PM EST! 
Make sure you're following @goldenlymusic on Facebook and/or Instagram so you'll be able to hang out with me at the livestream tonight! I can't wait to celebrate this song with you!!
---
Song Credits
So much gratitude over here! I can hardly believe today is real and yet, it is. I want to take a moment to thank those who made this song possible. 
Written by Goldenly and Nova Martin 
Produced, Mixed and Mastered by Nova Martin (@madefortomorrow) 
Vocals by Goldenly 
Instrumentation by Nova Martin 
And a special thank you to those who have supported and encouraged me along the way. I couldn't do this without all of you and I'm so grateful to have you alongside me on the journey. I hope you'll join me for the Livestream Listening Party tonight at 8:30 PM EST :) 
Sincerest love and thanks, 
Goldenly