I (finally) have an official release date for Golden Forever!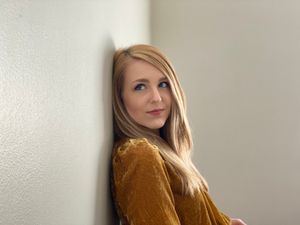 Please Pre-Save and mark your calendars for July 3! 
Golden Forever is officially set to release on Friday, July 3! Soooo much excitement over here!! 
I can't wait for you to hear this! It's a totally new style and the message is so dear to my heart. 
Click here to Pre-Save the song. 
Please consider taking a quick moment to pre-save. This ensures that you're among the first to get a listen. It also helps the Spotify algorithms so that my song can be discovered by more people who may love it! 
Thank you so much for being on this journey with me. Words can't express how grateful I am for you. 
Make sure you're signed up for the email list...I have a lot of special surprises up my sleeve with this release that I think you're gonna love ;) 
Stay golden!